Posted by Cuckoo Nest Art Studio on Sep 17th 2017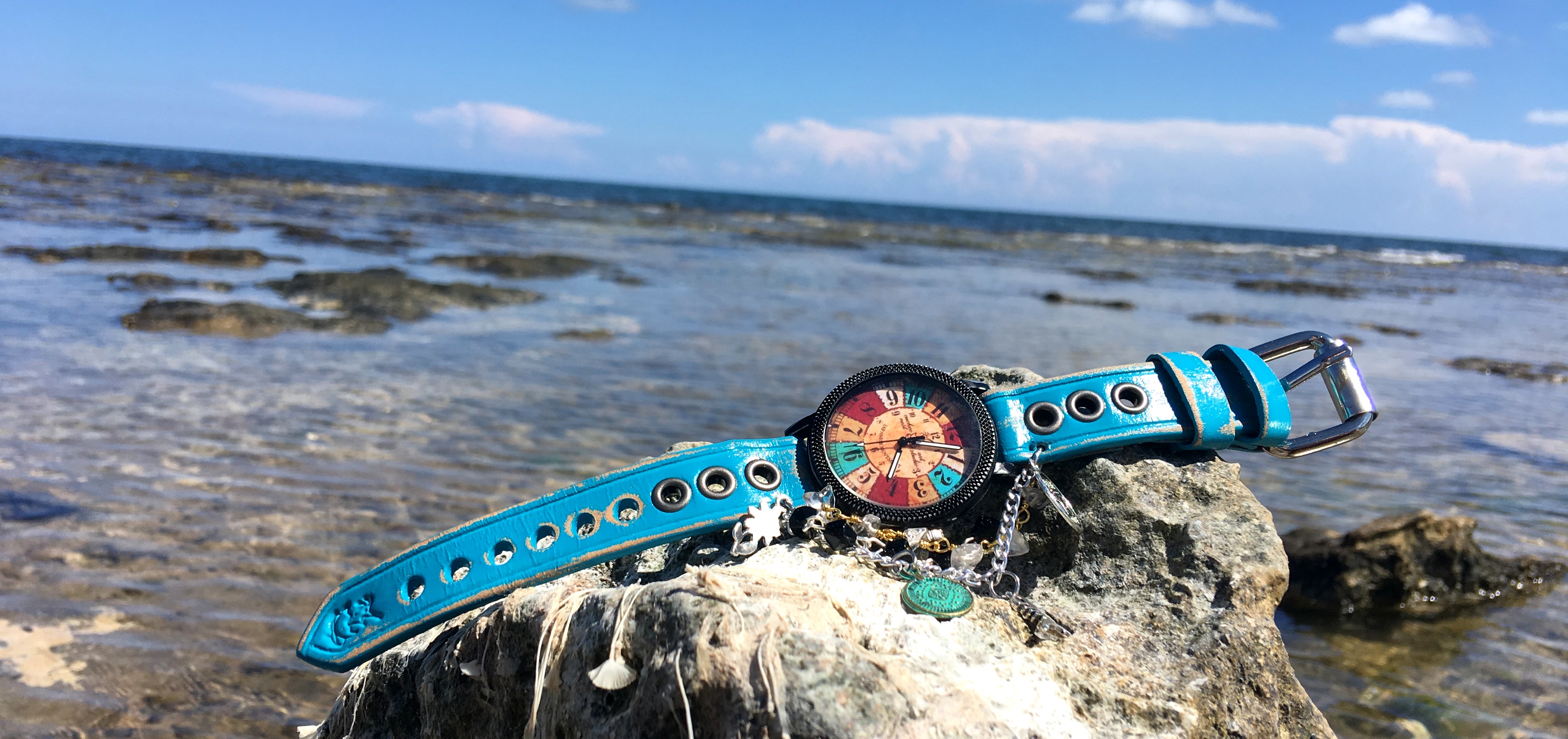 In the days of Smartphones, fewer people are wearing a real watch. After all, your phone can tell you what time it is, and it can do so much more. However, owning a phone doesn't preclude you from wearing a watch at all. In fact, the right leather cuff watch is not just functional, it's also a work of art. Here are 5 reasons to get a real leather cuff watch.
It's Convenient and Reliable

While everyone has a phone in their pocket or purse, it's not always easy to pull it out to look at the time. Incidentally, if you're getting your phone out, people will notice. And they may find it rude, especially if you're in the middle of a conversation or meeting. That's because nobody knows you just want to check the time since your phone can be used for almost anything else, too.

With a watch, it's easy to take a quick glance at the time. It's right there on your wrist, and you don't have to dig for it. Looking at your watch is usually not considered rude, unless you're also yawning at the same time. Besides, it's quick and hardly noticeable.

Another big advantage a watch has over a phone: it won't run out of batteries. It keeps the time for you all day long.
You Won't Get Distracted

When was the last time you looked at your phone to check the time without checking anything else? As soon as you pull out your phone, you'll be bombarded with text messages, emails, and social media posts. And once you go down that road of checking your messages, you'll spend several minutes just browsing through Facebook and Twitter, too. If you want to stop wasting your time, then you need to get a real watch instead.

Of course, you could spend lots of time admiring your beautiful watch, too. But you're not likely to do that when you're busy and just want to see what time it is. In fact, getting sidetracked on your phone is a lot easier, which is why a watch is still the best timekeeping device around.
It's Classy and Stylish

There are only certain types of jewelry that anyone can wear. When it comes to jewelry, men are especially limited to what they will wear in public. A watch is one of those acceptable items of jewelry. In fact, getting one of our leather cuff watches will probably elicit more compliments than you have ever received on your wardrobe or other accessories before (no offense). That's because a leather watch is beautiful and unique. The ones you're getting from us is also one-of-a-kind.

Wearing the right watch is a compliment to you. While someone may be envious of the newest Smartphone you have, that device will never be considered classy or stylish. On the other hand, your watch will never become outdated. It will retain its appeal years down the road, because it's a high-quality watch, handmade just for you.
It Adds Confidence

You can't buy confidence for yourself. In fact, buying just any watch is not going to increase your confidence or self-esteem. But when you spend money on a high-quality leather cuff watch from Cuckoo Nest, you're making a statement about yourself. You're telling people that you care about the products you buy and the things you own, and that you won't buy just anything. Getting compliments for this unique watch certainly won't hurt your confidence, either. This watch is going to get people's attention. If you don't like being in the spotlight, feel free to send the admirers back to us. We'd be happy to hear from them and create their very own handmade leather cuff watch for them.
You'll Stand Out from the Crowd

How many people do you know who still wear a watch? Of those, how many people do you know who own a handmade leather cuff watch? Wearing one will make you stand out from the crowd. Whether you're at work, at a friend's house, or on vacation, people will seek you out and talk to you about the watch you're wearing. It's just that unique and beautiful. The great thing about our leather cuff watches is that they can be worn on any occasion. Leather is timeless and the right watch can complement a fancy dinner party or a family barbecue.