Posted by Cuckoo Nest Art Studio on Jul 6th 2017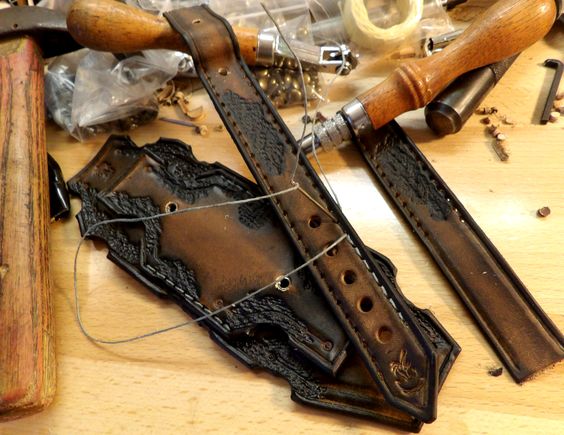 There's something special about purchasing a handmade custom watch. It's quite likely that people will ask you where you got your watch from, because they have never seen one like it. And they never will again, because all our watch bands are one-of-a-kind items.
What You Should Know about Handmade Watch Bands
Since every watch band, strap, and cuff at Cuckoo Nest Art Studio is handmade, every piece is just a little bit different than the rest of them. That means the item you receive will not look exactly like the picture on the Internet. If you order two of the same item, they will also differ.
Where the Inspiration Comes From
The process of creating a custom watch requires the eyes and perfectionism of an artist. Our custom watches are wearable art that people are proud to display on their wrist. But artists need inspiration, don't they? Sometimes creating art is just in their blood. At Cuckoo Nest Art Studio, inspiration comes naturally.
At times, we enjoy creating classic and simple designs. Other times, we do things differently and create unique pieces that have never been seen before quite like this. But creating watches is not all about being inspired and having fun. It also requires hard work and diligence. Considering that every piece is made by hand, it takes time to finish a high quality custom band. At Cuckoo Nest Art Studio, we never cut corners.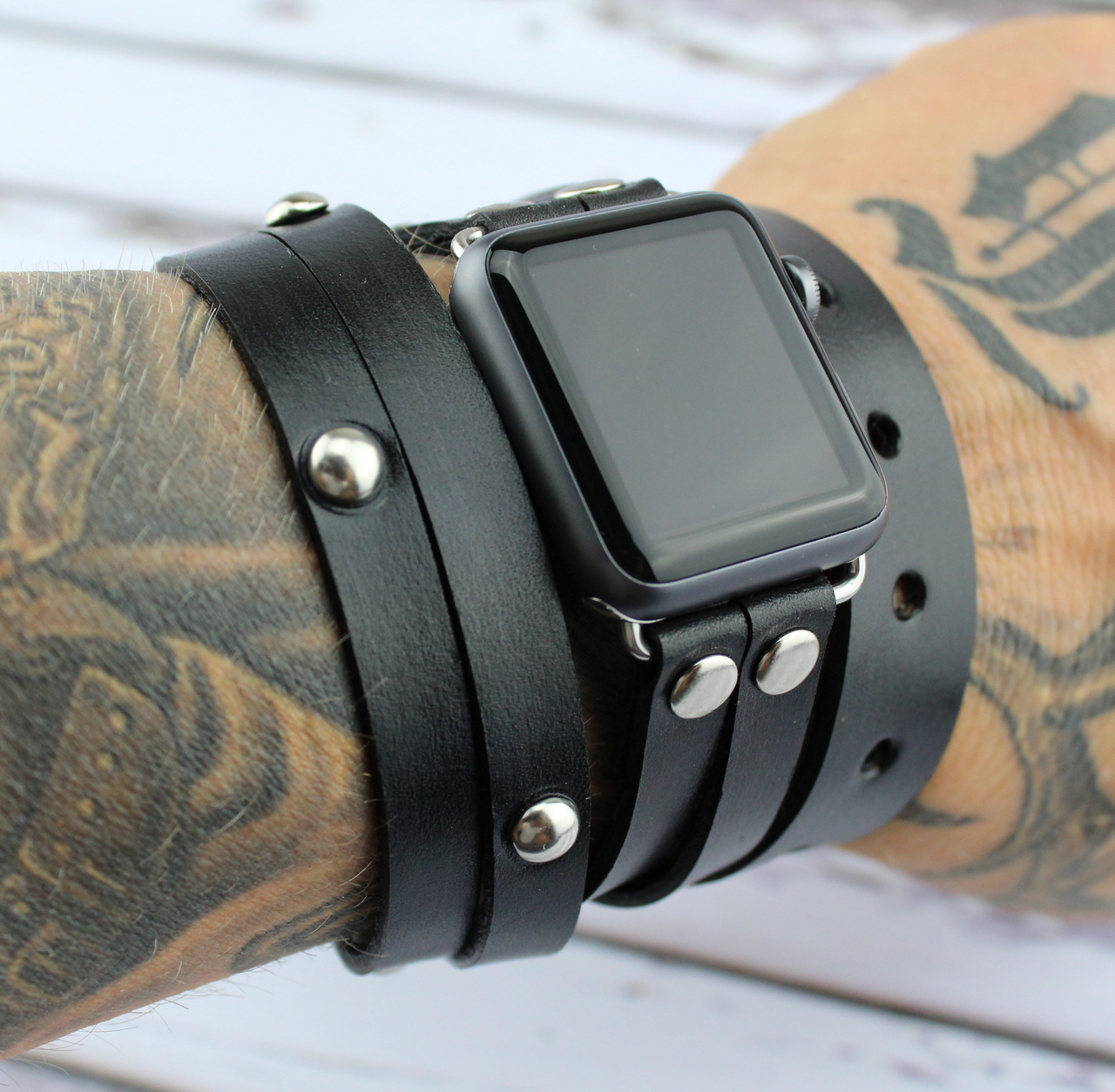 How Are the Custom Watch Bands Made?
Every single piece is custom made in Florida, USA. The bands and watches are made to order. That means there is no pile of inventory to draw from. Your watch doesn't come to life until you place your order with us. This process involves several separate stages, and are characterized by special processing details that starts with a piece of vegetable tanned leather, which is cut to size.
Our straps have a distressed, used-look, made with our own self thought technique and our own skin aging methods.
The final step involves applying the finishing layer on the leather which helps seal and keeps the dye in place.
As you can imagine, this process is quite similar across the different types of leather. But because every piece of leather is unique to begin with and the handmade process can't be exactly replicated each time, every single item is unique. Even the same type of strap will look different each time because leather has such unique characteristics. You can expect your watch band to look close to the picture, but not exactly the same. We certainly do our best to show to bring out the uniqueness in each band.
How the Watch Band Gets Shipped
We do not keep our straps in stock. That means your product doesn't exist at the time of your order. As soon as we receive your order, we will work on creating your beautiful watch band. Depending on our work load, it may take a while until you receive your watch. We estimate 2 to 3 weeks to create your watch, but please be patient with us if it takes longer. In some cases, we may be able to ship out your product within the first week, but that's only if we're not busy.
Our highly sought-after straps are always made by hand. At Cuckoo Nest Art Studio, we don't believe in cutting corners, because we think every piece deserves the same attention to detail. It's important to understand that you will not receive a shipment notification until after we have finished making your watch band.
What You Need to Know about Buying a Custom-Made Watch
If you want a watch that looks like it came from an assembly line, then Cuckoo Nest Art Studio isn't the right place for you. Our watches are unique, because they are handmade. This means they will show character, and the process will take some time. Every piece of leather varies in color and has variations in depth and feel.
Since we're making this watch band by hand for you, we are happy to offer additional customizations. For example, if you already have a watch and need a watch band for it, we are happy to create one for you. Here is a list of things we can customize to your liking on any of our watch bands, cuffs, and straps:
Color for the leather
Color of stitching
Different watch face
Unique embellishments
Tags

If you have any questions please contact us at cuckooneartstudio@yahoo.com. Since it does take about 3 weeks to create and ship your new piece, place your order, as soon as you can, so it arrives in time.