Posted by Cuckoo Nest Art Studio on Dec 5th 2017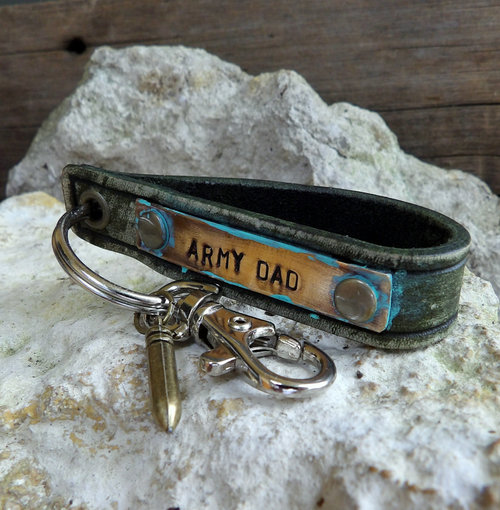 While Cuckoo's Nest is known for custom leather watch bands, we also offer beautiful leather key chains. Our key chains are lovingly made with many unique details. There is a wide selection available. For example, you can get one with veg tanned leather that is dyed dark brown and antiqued, but we also have many other color options available. Your key chain can be a perfect match for your watch band, but there are several other reasons to get a custom-made product from Cuckoo's Nest.
You Won't Lose Your Keys
Of course you can just keep your keys in your pocket or put them in your purse or backpack. However, keys are small and can easily be misplaced. Even if your key ring includes car, house, and office keys, it's not difficult for it to slip between the seats of your car or drop to the floor while you're trying to get into your house. Having a key chain will make it much easier to spot your keys, especially if they're stuck in a pile of other things.
It's Uniquely Yours
Having a key chain can help you quickly identify which keys are yours. In fact, nobody will argue with you whether those are their keys or yours. And if you ever end up forgetting it somewhere, it will be easy to tell people what you're looking for. You could even describe your key chain to someone over the phone when you have a personalized key chain, and they could pick it out of the crowd of other lost items quickly. There may be one downside to having a nice custom key chain: people might envy you.
Our custom key chains all come with a metal tag that carries a special message. The tag is hand-stamped and riveted onto the leather. Some of our key chains also come with special charms. They're about 3 inches long and 6/8" wide. As with our custom watch bands, every key chain is handmade, which means that no two pieces will be perfectly alike.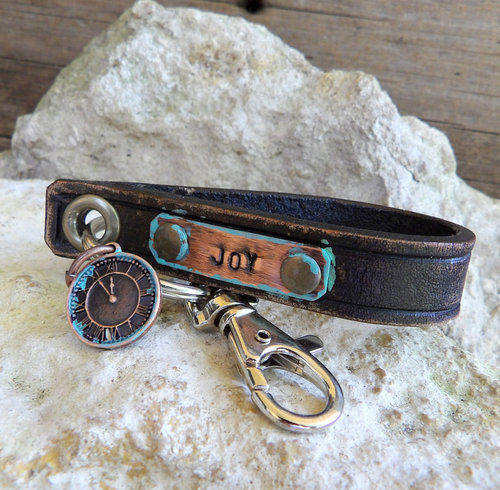 You Can Get It Engraved
A custom key chain is even more special when you have it engraved. Our selection of key chains already includes several meaningful messages that can help you get through your day, such as "Life is good", "Be Yourself", "Army Mom", "Army Dad", "Live simply", and "Be happy". You probably have days on which you feel anything but thankful or happy. On those days, a simple reminder on your key chain could keep you grounded and remind you how good life can be.
You can make your key chain even more special by having it engraved with custom words that are meaningful to you. You may choose one line of text with up to 12 characters including spaces. If you're having trouble coming up with something, you could browse through this list of positive words to get you started.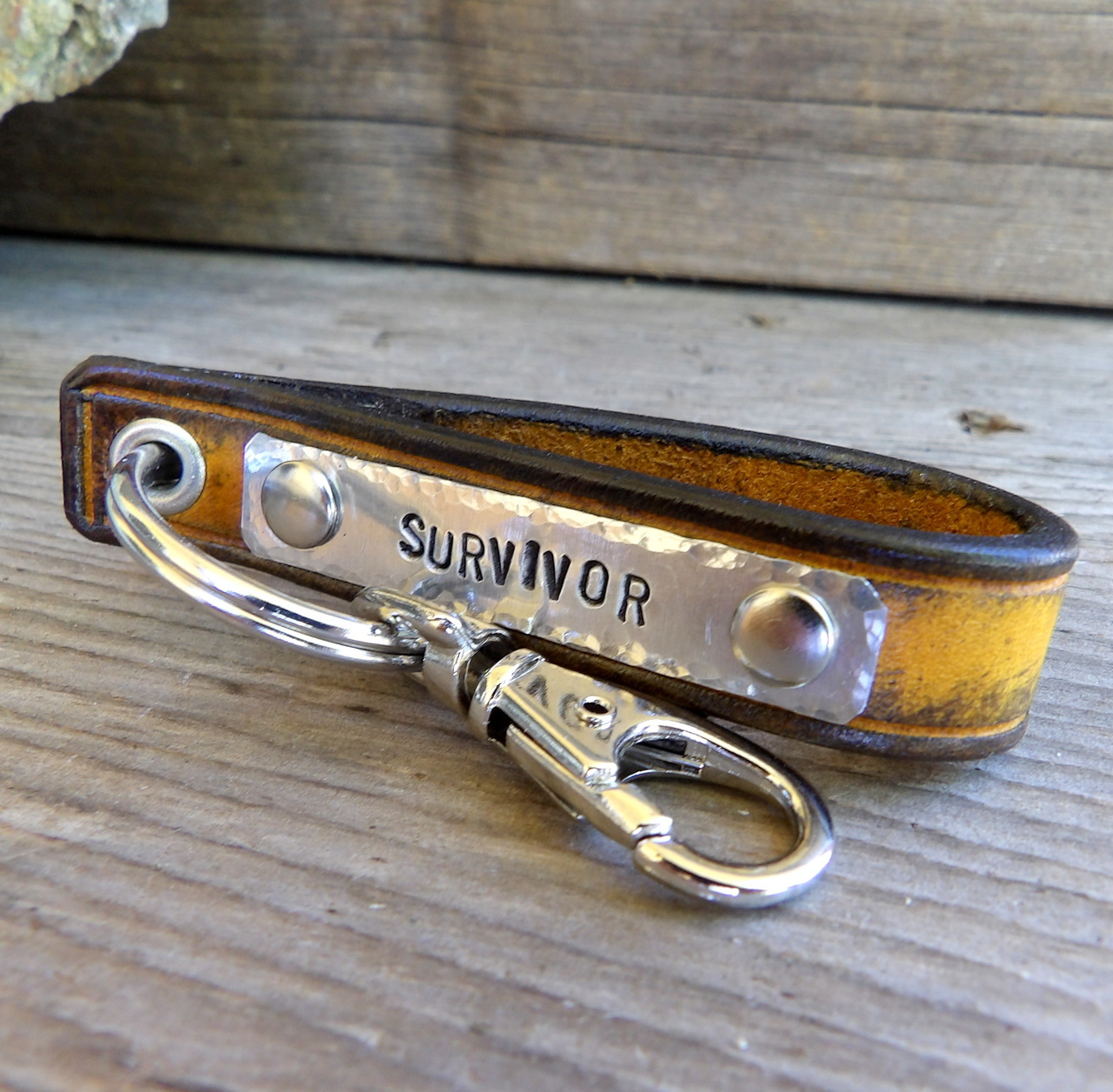 It Will Keep You Focused on What's Important
A key chain isn't capable of performing miracles in your life. But, considering you use it several times a day to grab your keys, you could use it to focus on the things that are truly important to you. Whether you're working on your self-esteem, trying to lose weight, learning to say no, or just learning how to stay calm, having that message to remind you can help you stick to your goals all day long. Obviously, this is something you must actively want to do for it to work.
A key chain is even better than a message on your fridge or mirror, because you take it out in various locations. And when is it more important to remember to be happy than when you're getting in the car to go to work or right before you're standing in line to pay for groceries?
It's a Great Gift for Someone Special in Your Life
While we think you need a custom key chain from Cuckoo's Nest, there's nothing wrong with gifting this unique item to a special person in your life. For example, you could get this thoughtful present for your parents who have already given you so much, your sibling who constantly loses their keys, or another dear friend or family member. The recipient will surely appreciate the custom leather band along with the unique message you chose for them. And they will think of you every time they get their keys out, which is probably several times a day.