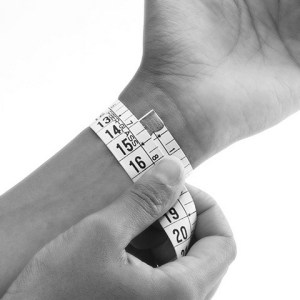 The watches are made to order. Please use this measuring technique for all cuff style watches.
How to determine your wrist size:
Measure your wrist over and around the wrist bone using a measuring tape, do not add to it. You want to measure is the distance around your wrist. This is important so please make sure it is accurate.
You should not confuse this distance with the total length of the band, which will be greater.
We'll take it from there, and make allowances for such considerations as breathing room.
Wrap watches will fit for all wrist sizes.