Posted by Cuckoo Nest Art Studio on Jan 12th 2018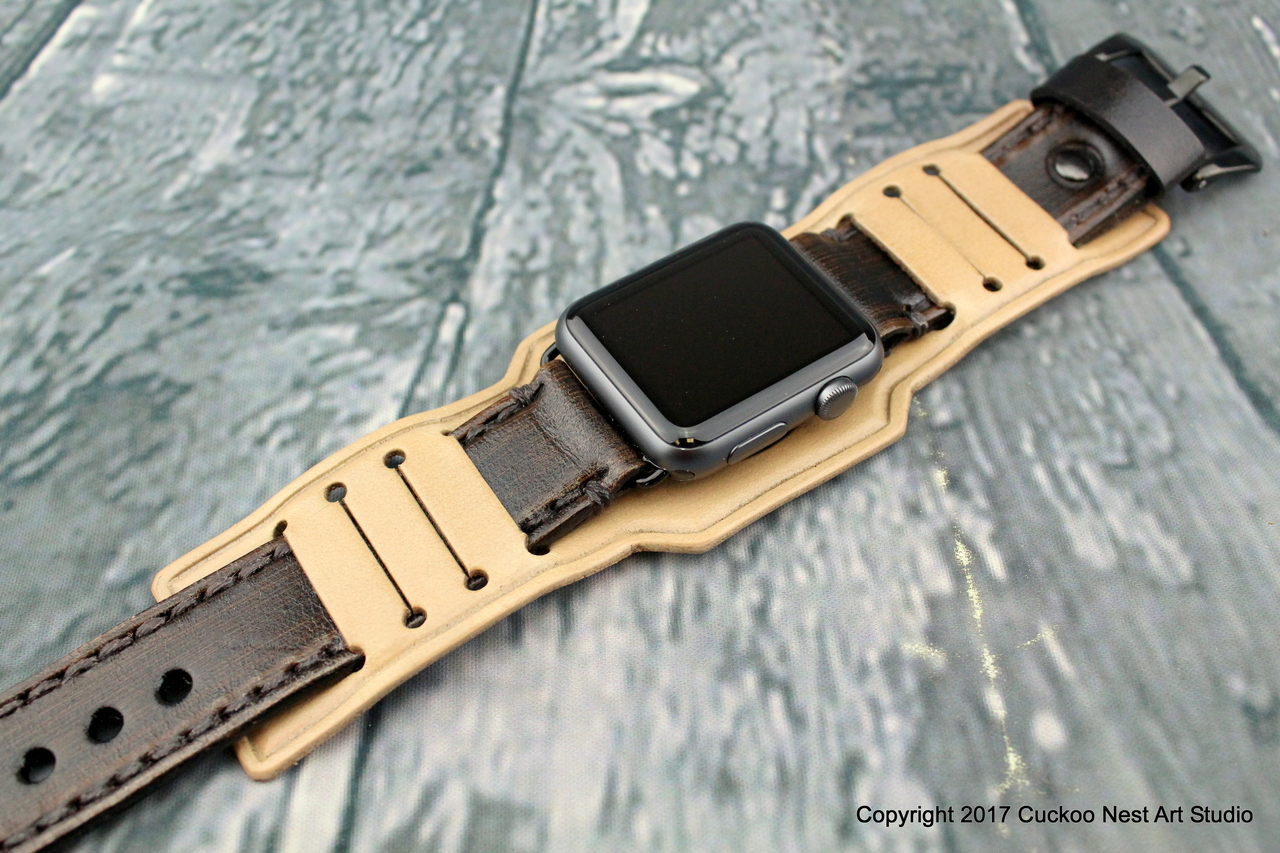 We hope you had a wonderful start to the New Year 2018. At Cuckoo Nest, we've had a busy holiday season, and we're looking forward to a new, productive year in 2018. We continue to feel thankful that our customers appreciate what we do, and we're looking forward to another successful year. Here we share some of our thoughts as 2017 is now behind us.
Glowing Customer Testimonials
2017 has been another busy and successful year from Cuckoo Nest. We have made countless of custom watchbands and received many glowing reviews from satisfied customers. We even posted about the testimonials we have received on one of our previews blogs, which you can read again here. We also have additional reviews on Etsy and Facebook.
We take pride in our quality products, and we also keep our customers informed throughout the ordering and shipping process. If you ever have a question about your order or would like to get a custom design, feel free to get in touch with us. We're also happy to hear from you when you get your watchband. Please feel free to share pictures with us, too.
Everyone Is Talking about Our Products
When you wear one of our handmade watchbands, you'll hear compliments. Our products are just so unique that they catch the eye. Many of our customers report that they get asked about their watchbands all the time. It feels good to own something that is coveted by others, especially when it's such a high quality product made with great care and attention to detail.
The New THROTTLE2 Designs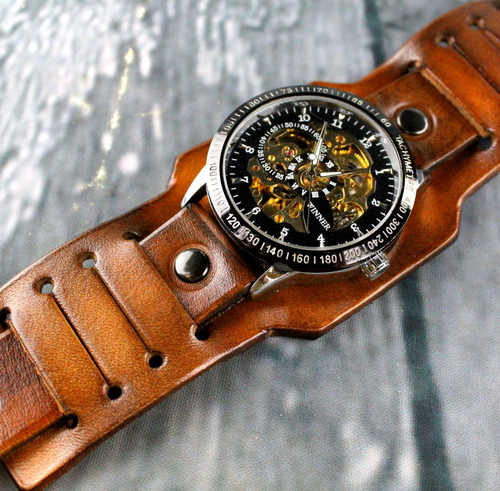 Our inventory continues to expand, and 2017 saw an exciting edition. We came out with the THROTTLE2 watchbands after the huge success of THROTTLE bands. This new edition uses hand stitching all around the band. It has an inner and outer band, which are different colors and create the contrast for the watch.
These bands can be uniquely fitted to your Apple watch. We'll provide the adapter that fits your watch, and we also create the hole for the heart rate monitor. This ensures that you can use all the features of your watch while still having a custom-designed band for it.
The new THROTTLE2 watches come in a variety of color choices. There are black and white designs, or you can order a bold yellow and black watch. Of course, we also have a watch with an aged brown leather look to keep it natural. And you can order these watch bands for other watch faces, too.
We're Proud to Offer Custom Choices
While our selection of watchbands is growing, we also offer our customers the option to submit a special custom order. When you get a custom watchband, you get to decide which type of buckles and screws you like. We have nickel silver and gunmetal available, which are both high quality parts. It all comes down to personal choice.
During the order process, you'll get to choose your preferred color for the stitching. We have white, black, brown, and even orange available. If you're not sure what these colors would look like, we invite you to browse our site's selection for inspiration. Finally, you can include additional selection for decorative rivets to finalize your watch design.
We Have Express Options Available
Creating a handmade watch takes time. If you're in a hurry but don't want to sacrifice on quality, you can order one of our express options. We have a selection of bands that are made to order and ready to ship within 5 business days. They are carefully crafted by us and still come with the same quality guarantee as our other products.
Our Continued Commitment to Quality
At Cuckoo Nest, we're looking forward to a new year of serving our customers. Our commitment to providing durable, beautiful pieces of art is unwavering. 2018 will see the creation of many beautiful watchbands, and we're excited to hear from our customers about their experience. Our artist is busy creating one-of-a-kind watches using high-quality materials. The process of creating a new watchband takes time, and we never cut corners to ensure you receive the quality product you ordered.
All our products are truly unique. When you get a leather watchband from Cuckoo Nest, you can be sure that nobody else has another one exactly like it. You should know that your band may vary slightly from the stock photos, because it's handmade every time.